About the Gallery & Artists
---

The Kevin Milligan Gallery owned by Patricia Dillon and Kevin Milligan is located in downtown Carmel on Lincoln Street just south of Ocean Avenue. The Gallery presents the work of a talented eclectic group of artists working in sculpture, photography, ceramic, painting and mixed media.

The gallery is known for photography by Steven Castro that captures the dramatic cliffs, fog and cypress of neighboring Big Sur, Point Lobos and the Central Coast. Abstract paintings made in acrylic in an opaque improvisational style are by Paula Boas. Sea inspired works in mixed media of porcelain and glass are made by internationally recognized Peter Masters. The plein air paintings by Kevin Milligan depict the California Coast of Carmel, Pacific Grove, Monterey and Big Sur all the way to Mendocino. Interior valleys with oaks, canyons, foothills and wine country of Napa Sonoma and Mendocino counties are other favorite subjects. Kevin's first book, "Mendocino: A Painted Pictorial" was selected by the Chief Curator of American Art for the Smithsonian Portrait Gallery of Literature.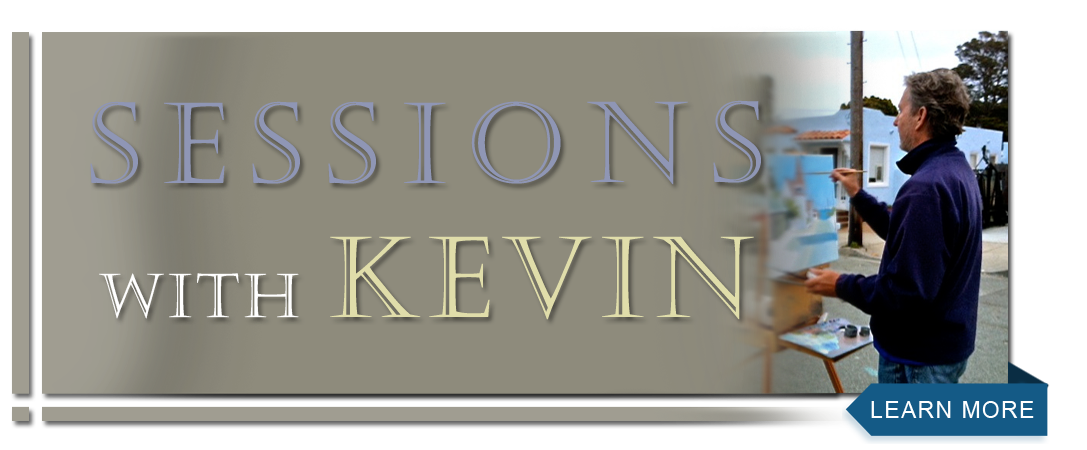 Kevin Milligan

Kevin creates on site landscape, seascape and cityscape paintings that are evolved during multiple sessions outdoors that take place over weeks and sometimes months and years. He visits the sites at the same time of day to keep shadows consistent or returns during the same season during greater time lapses. This more prolonged style allows him to search out the structure of a subject to combine with a spontaneous response. He has applied this method to a variety of motifs like; Bay Area cityscapes of Potrero Hill, Crockett and the Crocker Highlands. Subjects vary from architectural to the natural landscape such as open fields with mountains and rock formations with the ocean.

---

Paula Boas

Paula's abstract paintings are rooted in architectural and natural landscapes and their respective geometric and organic forms. Additionally, she is interested in the visual effects of using text and script as line, shape or pattern. Her lyrical works evolve as she reveals obscure layers of paint, re-exposes script, graphite, and paper to create subtle yet complex surfaces. She starts with an idea or color sense, but then improvisation takes over and the paintings move in new and sometimes unexpected directions.


---

Steven Castro

Steven Castro is a landscape photographer based on the Central California Coast whose work has earned numerous awards in photographic competitions. His start in photography began 30 years ago capturing surf action in Santa Cruz, with many of his photographs appearing in national and regional publications. Today Steven's photography focuses on the natural world, with a particular emphasis on California landscapes. While many think of photographs as image 'of ' an object or scene, I feel I have a responsibility to make expressive print 'artists' what has been presented to me." says Steven, "I also tend to find myself returning to my favorite spots many times, and each time nature reveals some new intimate detail.


---

Peter Masters

An award winning ceramic artist, Masters added glassmaking to his skills and creates innovative sculpture combining salt-glazed porcelain with slumped glass. He throws and re-shapes the porcelain forms adding small, repetitive additions to the surface of the piece. These protrusions are perfect in shape and placement and are complemented by the salt-glaze which adds a very slight random variation in color. Masters' surface design is precise and at the same time organic and natural, like a sunflower, whose seeds form a perfectly arranged symmetrical pattern. Masters' overarching theme is inspired by the concept of the Golden Mean and the Fibonacci Ratio. This complex set of mathematical rules, applied in Renaissance architecture, mirrors the precise order often found in nature. The numbering system appears everywhere in nature, from the leaf arrangement in plants, to the pattern of the florets of a flower, or the scales of a pineapple. The Fibonacci numbers are applicable to the growth of every living thing, including a single cell, a grain of wheat, a hive of bees, and even all of mankind.


---

Jason Griego

Sculptor, Jason Robert Griego uses techniques and materials he's developed over the last two decades to create sculptures of bone, resin and natural pigments. During casting, many different effects are created using a variety of materials including sage, cinnamon, glass, stone, wood, metals as well as found objects. Natural pigments are embedded into the casting to infuse color into the sculpture. Through many different processes, including using kerosene, fire and other elements, Griego creates an organic patina for each piece and ensures each individual sculpture is unique. Collectors have been drawn to his unique vision and expression of his sculptures that vary in size from miniature to life size--primarily the female figure. The melancholy angels emote an energy rarely achieved, that is like a force field that extends to about three feet around each sculpture.