7 SEP 2018
STAND TALL is more than a clothing line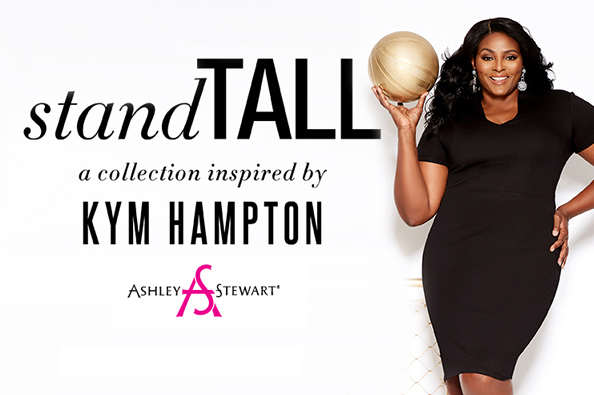 I was invited to sit in on a meeting with the CEO of Ashley Stewart. Having been plus size my whole life, I was immediately blown away by this young Asian man's passion for this almost dead urban Plus Size chain. He not only understood our need for affordable, hot, plus size clothing options, he also saw how loyal the Ashley Stewart customers and employees are. You can read about it yourself!

Anywho, after hearing James Rhee, express his passion, his vision and various community initiatives, I got to thinking. I said to him, you are doing a wonderful job for plus size women, but forgotten is the Tall Plus girl. I kept talking, he kept listening, and he set up the meeting to make it happen.

August 30th 2018, Ashley Stewart and I launched STAND TALL. This clothing line gives the Taller Plus Size Women stylish options that finally fit. The sleeves and in-seams are longer, there are dresses, jeans, jumpsuit's, business wear and button downs that give a woman shape.

STAND TALL is more than a clothing line, it's a movement that says to all people, "STAND TALL, believe in yourself and who they can become. Thank you Ashley Stewart for standing for us Tall Plus Girls! Stay tuned and be sure to give us feedback on what you'd like to wear....we have a lot to catch up on! Enjoy!!